What is SimpleTask?
---
Handcrafted paperwork and excel sheets were issues of yesterday. With SimpleTask you can easily, effectively and quickly manage your staff, all on one platform. SimpleTask enables you to manage staff, establishes who is responsible for individual tasks, and keeps track of absences and holidays too. Now you can save time and speed up your task organization and staff management.
More
SimpleTask Management Tools
---
Scheduling & Shifting
Simplify your business duty roster. Simple and quick: save time by up to 90%
Holidays & Absences
Keep track on absences and let your employee know about annual closing
Human Resources
Centralised employee administration
Staff Communication
Your business announcement channel for your staff. Enable your employees to communicate with each other
We're passionate about simple and well organized management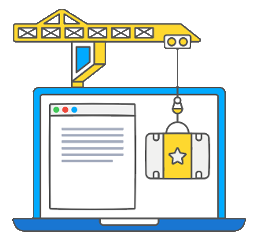 ---
With our international network relations and vast workflow experience in different business areas, we are driven by the vision to provide the simplest solution for schedule planning. Our software helps businesses to manage their employees hours and absence scheduling
Privacy Policy SimpleTask
We appreciate your visit to our website and your interest in our product.
SimpleTask takes the protection of your data when using the website very seriously.
Collection and use of personal information
In general, you can visit our website without us being able to determine your identity.
Contact forms
We can only determine your identity if you give us your personal information in a contact form provided on the website. You are free to decide whether and what information you want to provide us. The personal information collected for the purpose of contacting you includes your contact information, such as your first and last name, zip code, phone number and email address. This information is strictly used for the purpose of contacting you and will not be used for any other purpose.
Declaration of consent regarding registration on the website, processing of other personal data
Further data is only collected by SimpleTask if the user has provided a declaration of consent. By providing a declaration of consent to SimpleTask, the user agrees to the processing of his/her registered personal data in the framework specified in the consent form. The declaration of consent can be submitted during the test subject's registration process. The declaration of consent can be revoked at any time.
On the basis of a declaration of consent, SimpleTask collects the following personal information in order to select its test subjects:
First and last name
Country and zip code
Organization / Company name
Adress
Email address
Phone number
The submission of personal information during registration process is voluntary. If the costumer does not want to provide certain information, the corresponding field can be left blank.
Google Analytics
This website uses Google Analytics to help analyze how users use the site. The tool uses "cookies," which are text files placed on your computer, to collect standard Internet log information and visitor behavior information in an anonymous form. The information generated by the cookie about your use of the website (including IP address) is transmitted to Google. This information is then used to evaluate visitors' us of the web page and to compile statistical reports on website activity for SimpleTask. We will never (and will not allow any third party to) use the statistical analytics tool to track or to collect any Personally Identifiable Information (PII) of visitors to our site. Google will not associate your IP address with any other data held by Google. Neither we nor Google will link, or seek to link, an IP address with the identity of a computer user.
On behalf of the operator of this website, Google will use this information to assess your use of the website, to compile reports about website activities and to provide the operator of the website with other services related to the use of the website and internet usage. The IP address transmitted as part of the Google Analytics service will not be merged with any other Google data. You can prevent cookies from being saved on your computer by changing your browser settings; however, in this case, you will not be able to use all of the website's functions fully. You can also prevent the storage of data created by the cookie and related to your use of the website (incl. your IP address) and Google's processing of this data by downloading and installing the plug-in available. In order to do this, click on the following link:
http://tools.google.com/dlpage/gaoptout?hl=en
SimpleTask general terms and conditions
By using and accessing this website, www.simpletask.ch (collectively referred to as the "Site" or "SImpleTask" in these Terms of Service), you ("you", "user" or, "end user") agree to these Terms of Service (collectively, the "Terms of Service" or "Agreement").
If you do not agree to the terms of this agreement, immediately stop accessing this site.
You agree not to modify, copy, distribute, transmit, display, perform, reproduce, publish, license, transfer, create derivate work from, sell or re-sell any content or information obtained from or through the Site.
Modifications to this Agreement
SimpleTask reserves the right to change or modify any of the terms and conditions contained in this Agreement at any time. You acknowledge and agree that it is your responsibility to review the Site and these Terms of Service from time to time. Your continued use of the Site after such modifications to this Agreement will constitute acknowledgment of the modified Terms of Service and agreement to abide and be bound by the modified Terms of Service.
Termination of Use
SimpleTask shall have the right to immediately terminate or suspend, in its discretion, your access to all or part of the Site with or without notice for any reason. Payment, Upgrading and Downgrading Terms
An upgrade from the free plan to any paying plan will end your free trial. You will be billed for your first month immediately upon upgrading. The Service is billed in advance on a monthly or yearly basis at the beginning invoice cycle and is non-refundable. There will be no refunds or credits for partial months of service, upgrade/downgrade refunds, or refunds for months/years unused with an open account. The contract is deemed concluded by the receival of a confirmation e-mail after subscribing.
All fees are exclusive of all taxes, levies, or duties imposed by taxing authorities, and you shall be responsible for payment of all such taxes, levies, or duties. You can upgrade or downgrade anytime.
Downgrading your Service may cause the loss of Content, features, or capacity of your Account. SimpleTask does not accept any liability for such loss.
Governing Law & Juristiction
Any disputes arising out of or related to these Terms of Service and/or any use by you of the Site shall be governed by the laws of Switzerland, under exclusion of any national or international treaties or conventions (eg the United Nations Convention on Contracts for the International Sale of Goods or the Hague Sales Convention).
Jurisdiction for any disputes arising out of or related to these Terms of Service and/or any use by you of the Site shall be the seat of SimpleTask. Notwithstanding SimpleTask is entitled to sue you at your general jurisdiction.